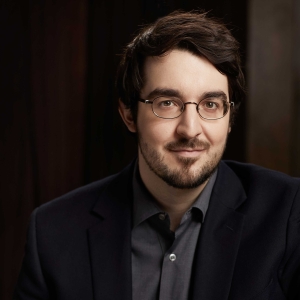 September 2nd 2022
8PM |
Charles Richard-Hamelin
Charles Richard-Hamelin has established himself on the international music scene as a "highly sensitive" pianist (Gramophone), animated by "great depth of feeling without the slightest condescension" (Le Devoir). He is recognized as a "versatile, multidimensional and lyrically seductive performer, a technician of exceptional elegance and sophistication" (BBC Music Magazine). A silver medalist at the 2015 Frederic Chopin International Piano Competition in Warsaw and the Krystian Zimerman Award for best sonata performance, Charles has performed with leading orchestras and concert series. He returns to the Fête de la musique to offer you an all CHOPIN program!
BIOGRAPHY
Silver medalist and laureate of the Krystian Zimerman Prize at the 2015 International Chopin Piano Competition in Warsaw, Canadian pianist Charles Richard-Hamelin is standing out today as one of the most important musicians of his generation. In 2014, he also won the second prize at the Montreal International Musical Competition and the third prize at the Seoul International Music Competition in South Korea. Charles is the recipient of the Order of Arts and Letters of Quebec and the prestigious Career Development Award offered by the Women's Musical Club of Toronto.
He has appeared in various prestigious festivals including La Roque d'Anthéron in France, the Prague Spring Festival, the "Chopin and his Europe" Festival in Warsaw and the Lanaudière Festival in Canada. As a soloist, he has performed with more than fifty ensembles including the main symphony orchestras of Canada (Montreal, Toronto, Ottawa, Métropolitain, Québec, Edmonton, Calgary…) as well as with the Warsaw Philharmonic, Sinfonia Varsovia, Singapore Symphony Orchestra, the Korean Symphony Orchestra, OFUNAM (Mexico), les Violons du Roy and I Musici de Montréal. He has played under the baton of renowned conductors such as Kent Nagano, Rafael Payare, Antoni Wit, Vasily Petrenko, Jacek Kaspszyk, Aziz Shokhakimov, Peter Oundjian, Jacques Lacombe, Fabien Gabel, Bernard Labadie, Carlo Rizzi, Alexander Prior, Giancarlo Guerrero, Christoph Campestrini, Lan Shui and Jean-Marie Zeitouni. Charles Richard-Hamelin is a graduate from McGill University, the Yale School of Music, the Conservatoire de Musique de Montréal and has studied with Paul Surdulescu, Sara Laimon, Boris Berman, André Laplante et Jean Saulnier.
Charles Richard-Hamelin has recorded eight albums to this day, all published on the Analekta label. In 2015, he first recorded acclaimed performances of Chopin's last works. Launched in 2016, his second album brings together works by Beethoven, Enescu and Chopin, recorded in concert at the Palais Montcalm in Québec City. His discography then was enriched by three more CDs, one devoted to the first part of a complete collection of Beethoven violin and piano sonatas, recorded with the solo violinist of the Orchestre symphonique de Montréal, Andrew Wan. His second offering, devoted to Chopin's two piano concertos, was recorded live in concert at Montréal's Maison symphonique with the Orchestre symphonique de Montréal under the direction of Kent Nagano. His most recent collaboration with Les Violons du Roy led to the release of a Mozart album (Piano Concertos Nos. 22 and 24) conducted by Jonathan Cohen. These albums received awards and enthusiastic reviews from the leading music critics.
More recently, the second volume of his complete Beethoven sonatas for violin and piano with Andrew Wan was released, as well as a new Chopin recital featuring the 24 Preludes, the Andante spianato and the Grande polonaise brillante, Op. 22.