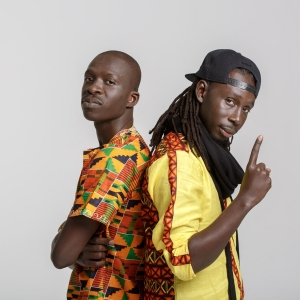 September 3, 2022
5:30 pm | Scène Québecor
Degg J Force
Urban Afreeka
A show bursting with energy where the polyglot singer-songwriters fuse rap/reggae/dancehall/urban Afro trends while drawing their inspiration from West African melodies.  They majestically blend traditional instruments (West African percussion, Mandinka guitar and kora) with resolutely modern sounds, to offer music lovers an infectious music, a hip-hop with a traditional African touch.
BIOGRAPHY
Talented and committed musicians, rappers Moussa and Ablaye M'baye created in 1997 DEGG J FORCE 3. Soon they became the flagship group of urban music in Guinea and a symbol of musical success, emancipation that empower the youth regarding its responsibilities.
Revealed to the great public in 1999 through the compilation Afrik Hard-Cord, the Group has since performed in Guinea, West Africa, Europe and Canada.
Music in the skin
Ablaye and Moussa had written several pieces during their youth, during a stay in Dakar, they put themselves in defiance to record a first album, in just a few months, Degg j enters the legend with a record of sales of more than 78,000 copies of the opus titled 'Mach'Allah' and becomes THE reference for the current artistic generation.
Tens of prizes came to reward their efforts on the African stage and the group, strengthened by its solid reputation and the quality of its productions, participated in several charitable projects to help change their world, in addition to organizing their world, they then went on to organizing festivals and producing several Guinean artists.